SERVICES
Our services include not just high standards of comfort packaged in a car but a luxurious experience combined with the complete solution customized to cater to all your transportation needs.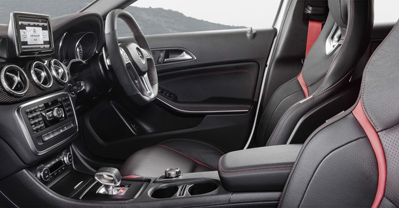 Our range of bespoke chauffer driven car services for travel include –
Airport Transfers
Hotel/ Office Transfers
Intercity Travel
Conferences, Events & Funtions
Other Business Arrangements , including Sightseeing & Pilgrim
Wedding Transportation
Leisure Tours
Short term Rentals
Long term Rentals
BEYOND TRANSPORTATION
Pluto was conceived as an antidote to the rigors of conventional road travel. Our luxury cars and professional chauffeurs are merely the basics of the experience we seek to create. Over the years we have honed our capabilities and added myriad features to make travel so luxurious you'll long for longer trips.
Safety, Reliability and Luxury, the cornerstones of our brand, are articulated through a slew of measures, including:
Safety : Seat belts, first aid kit, pre-monsoon vehicle check up and regular services by authorised dealerships only. Back up cars, if and when needed.
Reliability : GPS in all cars, SMS and email confirmation of bookings. Up-to-date with all legal compliances: RTO taxes, insurance and police verification of drivers.
Luxury : Mineral water, tissue boxes provided in every car, other refreshments served on demand.
OUR NETWORK
Pluto Limousine Services has tie-ups in all major cities across the country and is networked across Delhi, Mumbai, Hyderabad, Bangalore, Chennai and Goa. A single call can get you rates, reservations and services for all these cities around the clock, the year through.
CHAUFFEUR DRIVE
Every Pluto chauffeur is well groomed, possesses good language skills and polished service skills. Each of them is trained to understand that the job includes more than just driving a vehicle. They are therefore knowledgeable regarding traffic behaviour, driving conditions, car maintenance, routes and, city information, and pledge courtesies. Plus all our chauffeurs are police verified, english speaking and carry mobile phones.
OUR FLEET OF CARS
Our brand new fleet offers a spectrum of executive and luxury cars from Tata Manza, Maruti Dzire, Toyota Etios, Corollas, Altis, Innova & Camry as well as high end C-Class, E-Class & S-Class Mercedes. Our cars are smooth running, hassle-free and on a strict maintenance schedule. Each car in the executive segment comes equipped with all the comforts that come naturally to high standards of service and hospitality. The car is furnished with the daily newspaper, latest magazines, reading light, facial tissues, air freshener, soothing music and mineral water. Soft drinks and eats on prior request are available. A first-aid medical kit and seat belts (front & rear) are parcel of our security routine.